Sealants
Sealants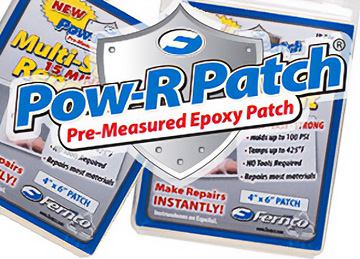 Pow-R Patch
Multi-Surface Repair Patch Cures in 15 minutes. Pow-R Patch is a complete repair kit that includes a pre-coated fiberglass cloth in self-contained mixing pouch, a pair of protective gloves and installation instructions. Pow-R Patch is simple, fast and delivers long-term solutions!.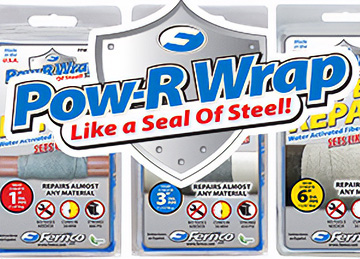 Pow-R Wrap
Water Activated Fiberglass Wrap. If you can wrap it, you can repair it! Pow-R Wrap is a strong, permanent and economical repair that can mend virtually any kind of pipe and hose. Working on wet, dry, clean, dirty and under-water conditions, it's an ideal alternative to traditional methods such as cementing, soldering, welding and replacement.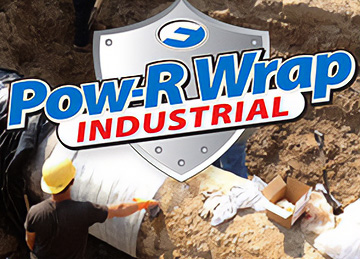 Pow-R Wrap Industrial with Pow-R Belt
Water activated fiberglass wrap for fast emergency repairs to 8" - 50" O.D. pipes. Pow-R Wrap Industrial with Pow-R Belt is a fast, easy-to-use and permanent repair solution for large diameter pipes. Eliminate pipe replacement with a hands-free cure time that creates a smooth and tight professional finish. Ideal for municipalities, industrial parks, marine, water/sewer plants, pump stations, chemical/petroleum plants and more.