Pow-R Wrap Industrial
Pow-R Wrap Industrial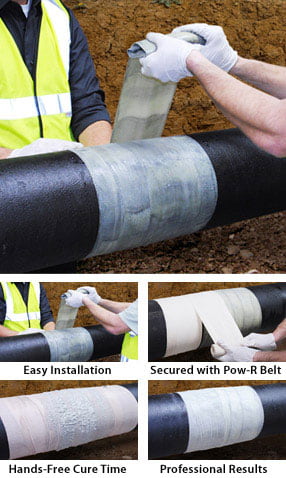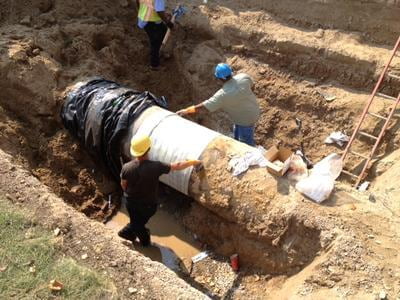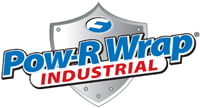 POW-R WRAP INDUSTRIAL WITH POW-R BELT
Water activated fiberglass wrap for fast emergency repairs to 8" - 50" O.D. pipes
Pow-R Wrap Industrial with Pow-R Belt is a fast, easy-to-use and permanent repair solution for large diameter pipes. Eliminate pipe replacement with a hands-free cure time that creates a smooth and tight professional finish. Ordering has been simplified to one product SKU that includes up to five different kits, allowing repairs on 8" to 50" outside diameter pipes and fractures up to a 1/4" wide x 4" long. Ideal for municipalities, industrial parks, marine, water/sewer plants, pump stations, chemical/petroleum plants and more.
Features
Heat resistant to 425. F
Works on wet or damp surfaces
Safe for drinking water system repairs
Impervious to water, oils, chemicals, solvents & acids
Conforms to a standard water main pressure test
Permanently repairs up to a 1/4" W x 4" L
Cures in 60-90 minutes at temperatures between 55º - 75º F.
Models