Flexible Connectors
Flexible Connectors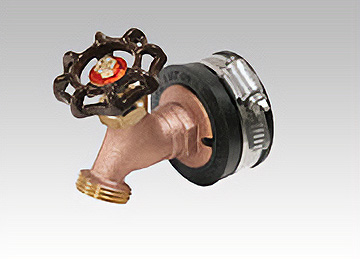 Hose Bibbs
Reusable cap with hose bibb for pipe ends, testing & clean-outs with a quick, easy installation. Fast, easy installation. Permanent or temporary cap. Low cost and reusable.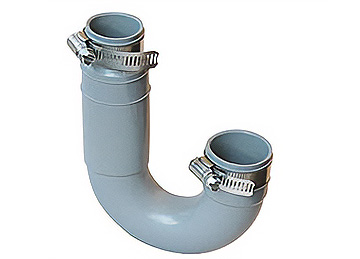 Qwik Trap Connector
Replace plastic or metal drain traps effectively. Fernco's Qwik Traps effectively and easily replace 1-1/4" or 1-1/2" plastic or metal drain traps. Its flexible PVC material adjusts to the pipes misalignment and installs quickly and securely with a common screwdriver or nut driver.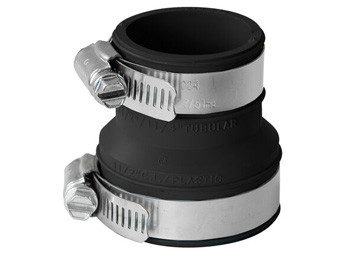 Drain & Trap Connectors
Connect tubular traps to common household drain pipes. Drain and trap connectors are ideal for new installations, repairs or alterations. They can be installed quickly and easily without special tools, gluing, threading or soldering.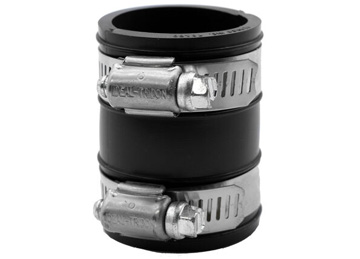 Tubular Drain Pipe Connector
For any combination of 1½ or 1¼" tubular drain pipe. Fernco Tubular Drain Pipe Connectors offer a quick, easy way to extend, alter or repair any combination of 1-1/2" or 1-1/4" (32 or 38mm) brass or plastic drain pipe.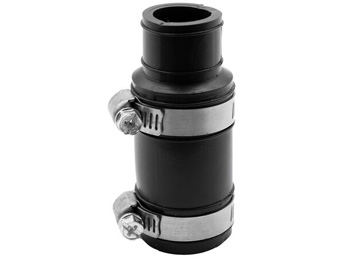 Dishwasher Drain Connector
Connect a dishwasher hose to a sink drain or garbage disposer. Dishwasher Drain Connector is a quick, simple way to connect a dishwasher hose to sink drains and garbage disposers. The strong elastomeric PVC material is engineered to last for years of leak free, trouble-free service.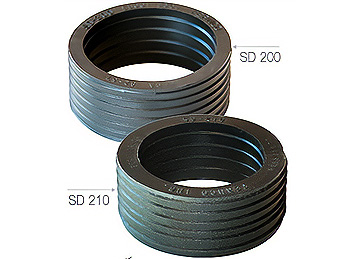 Shower Drain Connectors
Shower Drain Connectors connect 2" DWV plastic, Sch. 40, steel or X.H. (extra-heavy) cast iron pipe to shower drain bodies. Reduce the time and cost of installation because no special tools, gluing, threading or lead caulking are not required.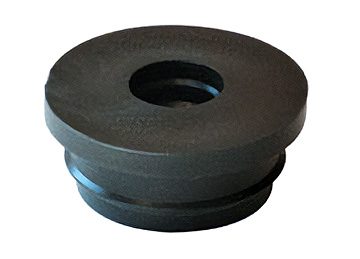 Utility Connectors
Fernco Utility Connectors are designed for quick, easy connections. With a simple press fit, tools not needed, they connect 1", 3/4" or 1/2" CPVC and copper pipe to 1-1/2" DWV Schedule 40 plastic sockets (ABS or PVC).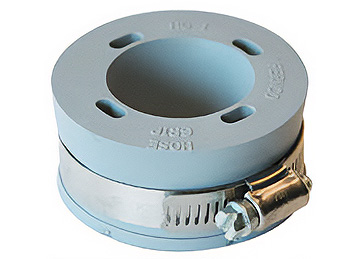 Hose Grip Clothes Washer Connector
Prevent accidental washer hose spills. Holds washing machine hoses securely in standpipe drains--loose washer hoses have the tendency to disconnect from the laundry standpipe and spew water on the floor.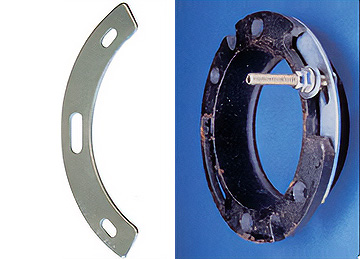 Fix-A-Flange
For the repair of broken toilet flanges. Fix-A-Flange eliminates the need to replace broken closet flanges, saving time and money.
Qwik Caps
Quick, reusable caps for pipe ends, testing & clean-outs. Qwik Caps offer a quick, easy way to cap pipe ends, test pipes and clean-outs. Made of flexible PVC, their durability causes them to be suitable for above-ground or under-ground use .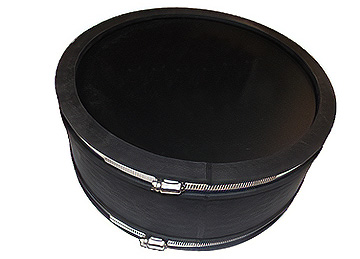 Custom Large Diameter Debris Caps
Custom fabricated from 6.5" and larger pipe O.D.. Seal Off Sewer Lines, Stand Pipes, Sleeves, Landfill Wells. Ideal for Above or Below Ground Applications. Strong and Durable for Permanent or Temporary Installations.