Davison, Mich. — March 16, 2017: Source One Environmental® (S1E) has announced their partnership with Vortex Infrastructure as an exclusive distributor of Pipe-Robo-Tec USA®.
Based in Houston, TX, Vortex Infrastructure brings over three decades of manufacturing and sales experience within the United States, Canada and South America. Vortex Infrastructure provides a suite of services and products within the trenchless rehabilitation market, including product lines under Quadex, Pipe-Robo-Tec-USA, Schwalm USA and more.
"We are looking forward to an effective partnership between Vortex Infrastructure and Source One Environmental," said Mike Vellano, CEO of Vortex Infrastructure. "This union addresses the industry's growing demand for more trenchless products to provide solutions for infrastructure applications."
S1E is now the exclusive distributor of the Pipe-Robo-Tec USA products Pipe-Seal-Fix®, Pipe-Seal-End® and Pipe-Seal-Flex®. The Pipe-Robo-Tec USA products feature a unique locking system that ensures the sleeve never slips or breaks the seal. Made of corrosion resistant 316 stainless steel with a rubber EPDM, NBR compression sealing, the system effectively repairs longitudinal cracks, transverse cracks, radial cracks, broken fragments, root penetration and socket end leaks.
The system is compatible with process water, wastewater, salt water, fuel and gas lines. S1E is currently providing packers and sleeves up to 24" within the Pipe-Seal-Fix, Pipe-Seal-End and Pipe-Seal-Flex line. In the future, S1E will be supplying solutions that are NSF certified for potable water.
"Pipe-Robo-Tec USA is a durable point repair system that offers a new solution to the daily issues our customers face," said Ron Smith, President of Source One Environmental. "These products are held to the same standard as our other product lines and maintain our level of quality and commitment to the industry."
Customers can currently purchase the system online, as well as through the S1E sales team and factory representatives.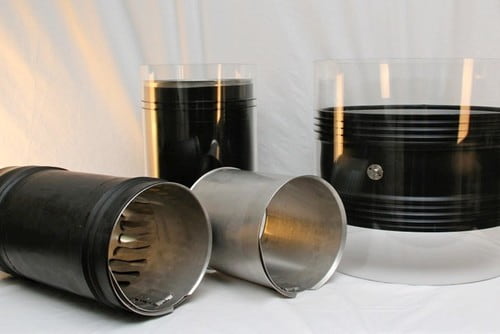 About S1E: Source One Environmental (S1E) was established in 2009 to provide innovative solutions for municipalities, contractors and plumbers in the water management and infrastructure rehabilitation markets. S1E manufacturers trenchless repair products that provide customers with an environmentally-friendly and cost-effective solution while offering on-site training and consultations.