Recently, From Sinks to Sewers in Ventura, CA demonstrated the effectiveness and usefulness of PipePatch.
"When it comes to trenchless sectional pipe repair, PipePatch leads the industry. As Ventura County's exclusive installer, From Sinks to Sewers installs only the best," Ben Kohn, From Sinks to Sewers said. "Now with PipePatch's exclusive watermark, our clients can be assured that no imitation is ever used and only authentic, code-approved products are installed. PipePatch, insist on the best."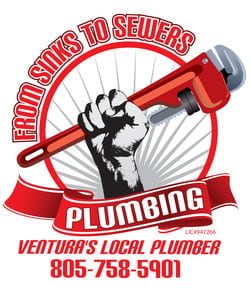 S1E: Source One Environmental (S1E) was established in 2009 to provide innovative solutions for municipalities, contractors and plumbers in the water management and infrastructure rehabilitation markets. S1E manufacturers trenchless repair products that provide customers with an environmentally-friendly and cost-effective solution while offering on-site training and consultations.